Welcome to our office!
On October 24, 2011, we opened our new, state of the art facility and are very excited about the opportunity to continue to help others in our new location. Please stop by for a personal tour if you are in the area.
Comfort and convenience are the hallmarks of Fernandez Dentistry's office operations. To ensure your convenience, below is the information you need about our hours, location, appointment scheduling, insurance acceptance and billing.
Fernandez Dentistry
7895 Seminole Blvd.
Suite 202
Seminole, FL 33772
727-397-6673
Monday:
Tuesday:
Wednesday:
Thursday:
Friday:
8:00 AM - 4:00 PM
8:00 AM - 4:00 PM
8:00 AM - 4:00 PM
8:00 AM - 4:00 PM
selective hours

Click here for door to door driving directions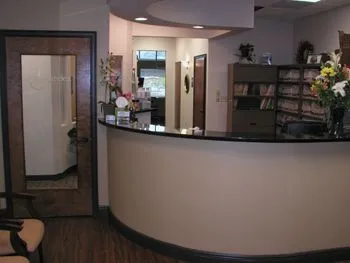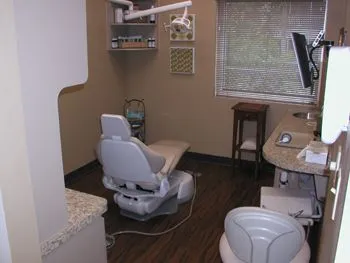 Appointments
Appointments are made in advance and we will do our best to accommodate your schedule. If changes need to be made, we ask that you give us at least a 24 hour notice prior to doing so.
Financial Policy and Insurance
At our office, we have established a policy of informing you of the costs associated with your treatment plan.
After the new patient exam, we will develop an estimated treatment plan before starting any work. Our team can discuss our policy in detail and the many types of payments accepted, including cash, check, Visa, Mastercard, Discover and American Express. Another option you may consider is Care Credit, which offers 6 and 12 month no interest financing on all treatment. Approval online can be done in less than 2 minutes. Call our front desk coordinator for information. Contact us for details 727.397.6673.


If you have dental insurance, please have all of the information available during your first visit and our Front Desk Coordinator will be happy to answer any insurance or financial questions you may have. Because dental insurance policies vary widely, some procedures may not be covered by your plan. It's important that you check the specifics of your coverage, but we will help you if you have any questions about your plan. Payment of any portion that the insurance company doesn't pay is your responsibility. We will offer to file all claims and that includes predeterminations for any pending treatment.
Emergency Information
If you are a patient of record and you have an emergency, contact our office immediately and we will do our best to see you that day.
We also realize that problems can occur outside of normal business hours. Dr. Fernandez is available after hours and he can be reached by listening to our after hours office message.
Facilities and Equipment
Digital X-rays
Intra Oral Photography
Movie Glasses
Oraverse